I thought I'd let you all see what I have in my makeup bag, which isn't much in the way of makeup, since I suck at applying it and don't know what I'm doing. Mostly it's tinted lip balms and matches because you never know when you might need a match, right? And pain reliever because I get headaches a lot. The main feature is my Moleskine that I use for everything from short story ideas, shopping lists, doodles, notes, driving directions, etc. It's probably my tenth one and I just recently decided to keep it in my makeup bag because they always get messed up when they're just rolling around free in my satchel.
In my makeup bag:
pocket unlined leather Moleskine, Vanille eu de toilette (J's nieces say I smell like cotton candy/M&Ms), Bare Minerals lipstick in Sweet Apricot, MAC matte lipstick in Chili, Esse polish in Mambo, generic aspirin, Neutrogena tinted moisturizer with SPF 30 in light to medium (I don't use powder or foundation so this balances me out a bit), Carmex, eos lip balm in summer fruit (smells like apricot and is in a cute egg shape!), matches from a cute cafe in New York (the one that was in You've Got Mail!, Cafe Lalo), a Goody Ouchless hair tie, Neutrogena Rapid Clear blemish treater, Revlon Colorstay eyeliner in black brown (when I have work or somewhere fancy to go), honey lemon Ricola (I have a pesky cough right now), Neutrogena revitalizing lip balm in fresh plum, e.l.f. brow kit in medium (to fill in my gap in my brows; looks natural still though which I like)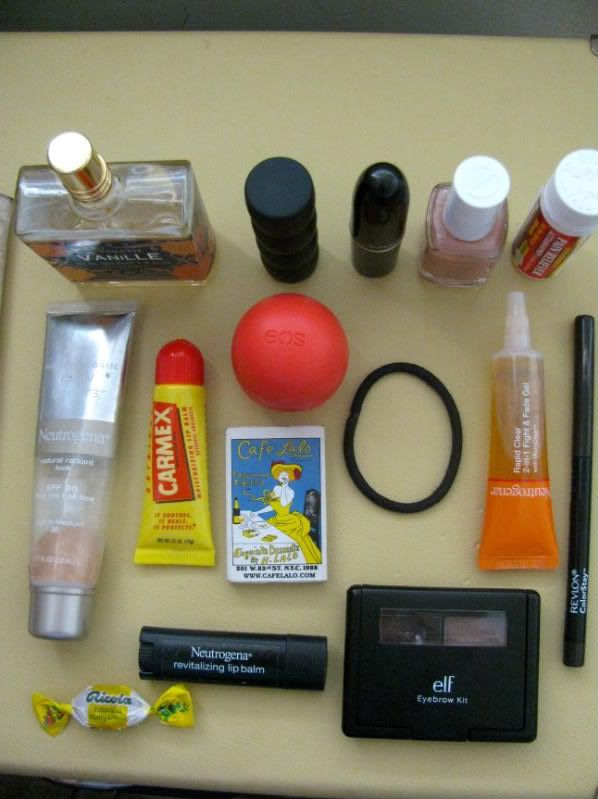 Also, the makeup bag is the other standout feature because it was part of my free gift for going to the
Alexa Chung for Madewell debut collection
last fall at Century City Westfield Mall in LA. I'm planning on going to the next one this coming September, and I'm on the list for the event at the South Coast Plaza shopping center (if I don't win the contest for the event in LA, that is!)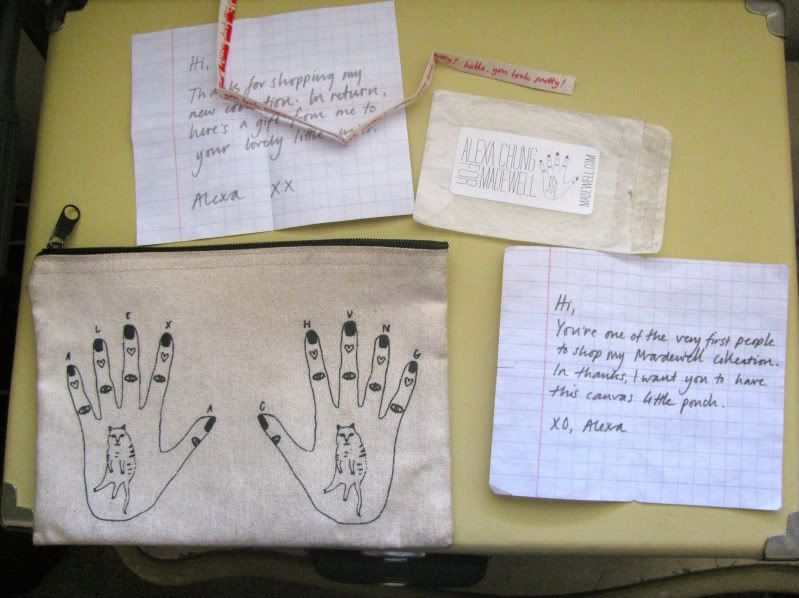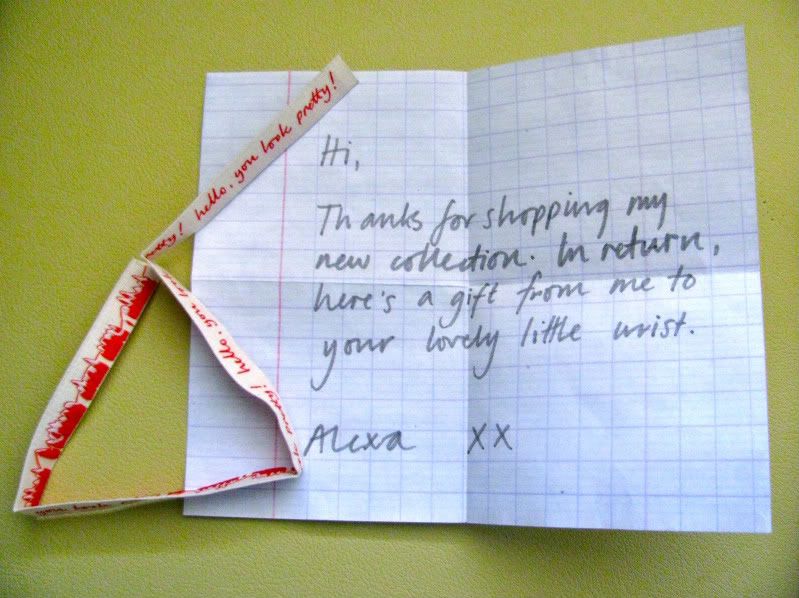 Sally Jane Vintage
Here are the dresses I got last year! The
Tennessee Velvet Dress
and the
Betty Tea Dress
, and then a dress I didn't end up getting but wish I did. :) I love
Madewell
! And Alexa Chung.
Yesterday, I went to Fullerton to hang out with J's family, but before that we met up with my sisters to walk around downtown Fullerton and check out the home decor in the vintage shops down there. THEN, we went to
Porto's
in Downey to get some delicious baked treats, potato balls and cheese rolls! Both are amazing and tasty and pretty cheap too. My sisters got sandwiches as well, which were equally good.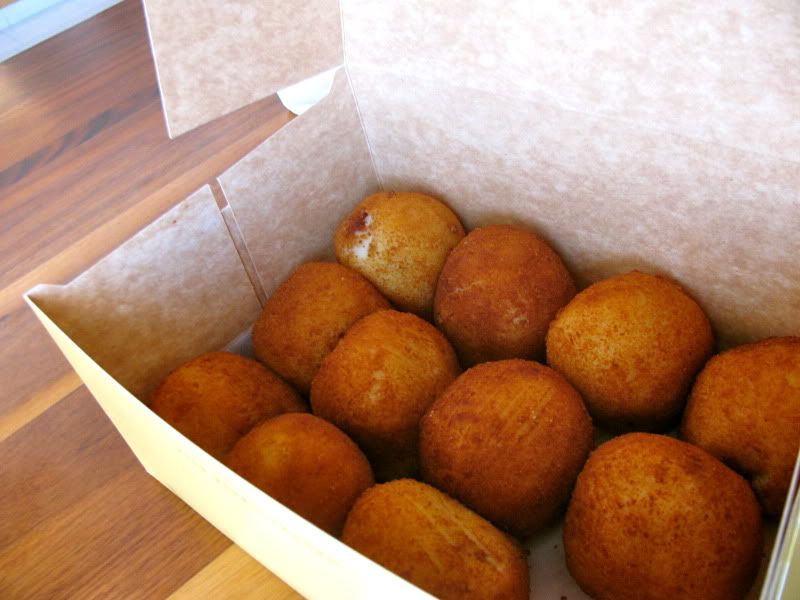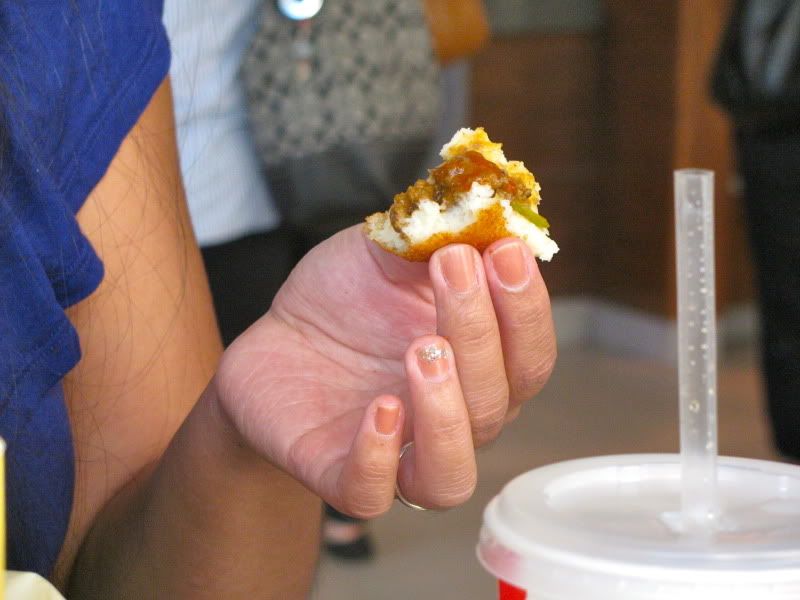 Afterward, J and I were supposed to go to the beach with his nieces but just ended up going to the pool and swimming until it got dark, which I think is better than the beach anyway. The water was perfect and I played Marco Polo and Colors with the girls, and Parker, the youngest, gave me half of a best friends necklace, which fits me like a choker but I'm going to put it on a chain that's not meant for a 6 year old girl. :) She likes to call me Mimi, which J doesn't really like but I love it. She is such a doll. I love all of them.