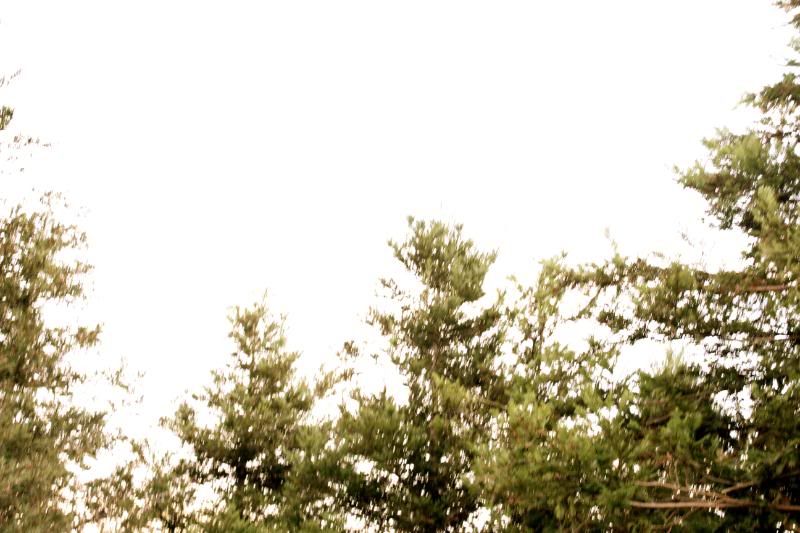 On Saturday, some of my friends from work and I had a potluck barbecue at Karlee's beautiful house. Her dad likes to garden and he did a great job! So, once I got off work I stopped by the store to get things to make lumpiang shanghai (a skinny Filipino eggroll made with ground pork and carrots), and summer sangria (my own recipe below), which is sort of my specialty, even though I've only made it twice but it always comes out magnificent if I do say so myself! We had a lot of fun making all of the things in the kitchen together.
Here's a video of us as I man the grill making burgers and hot dogs and everyone else sets the table for a homemade feast of Filipino lumpia, vegetarian Vietnamese spring rolls made with tofu, deviled eggs, chips, dip, salsa, bean salad, sangria and cherry Coke. Set to a beautiful song, "Anthems for a Seventeen Year Old Girl" by Broken Social Scene. (I was commissioned to put my iPod on shuffle.)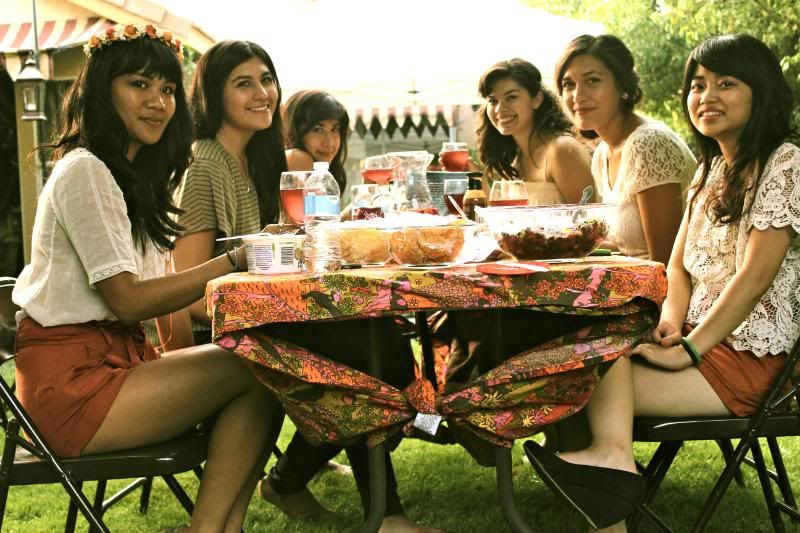 Accidental outfit coordination, part 1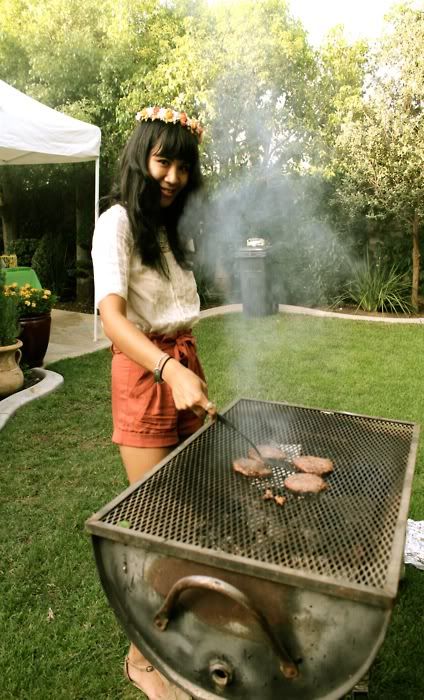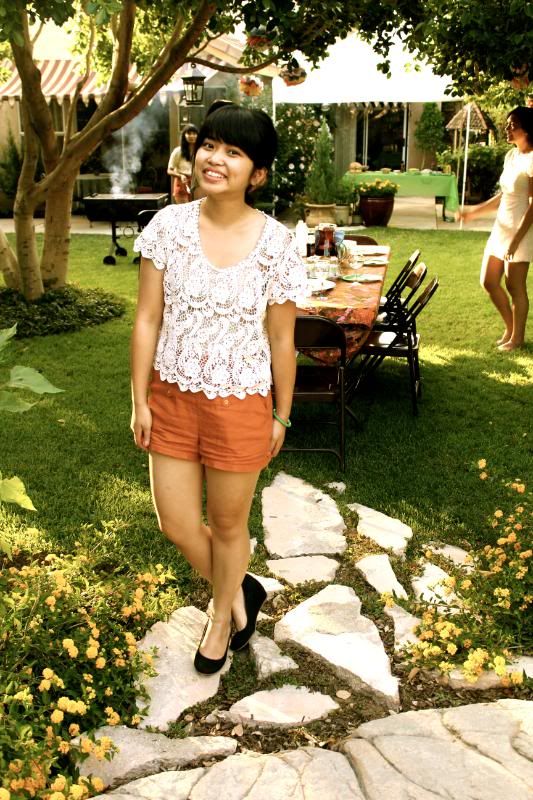 Woodland fairies.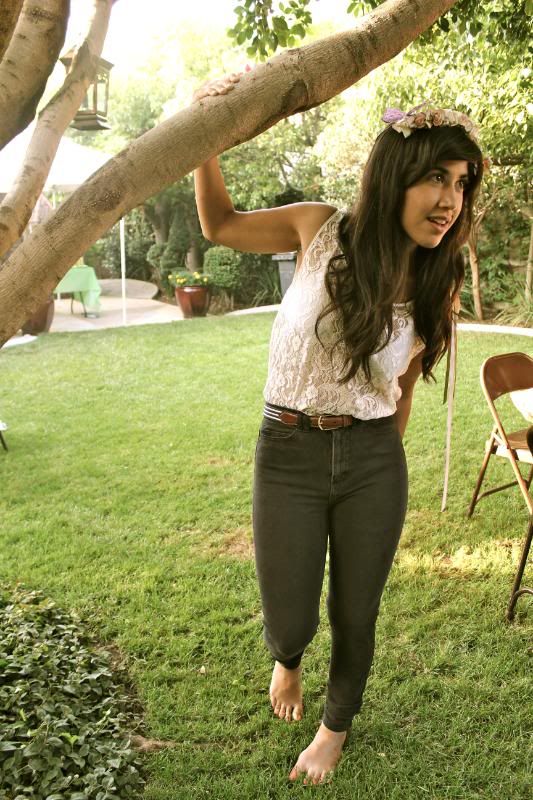 Karlee had never bbq'd before so I showed her the ropes.
Accidental outfit coordination, part 2.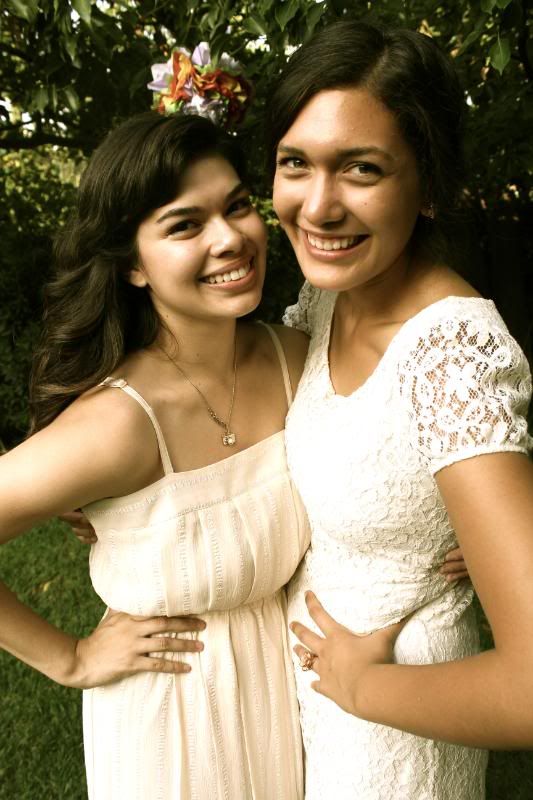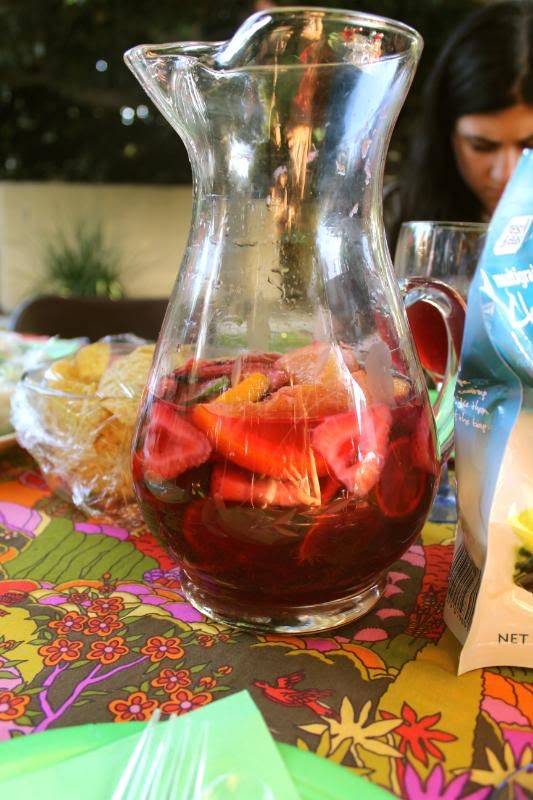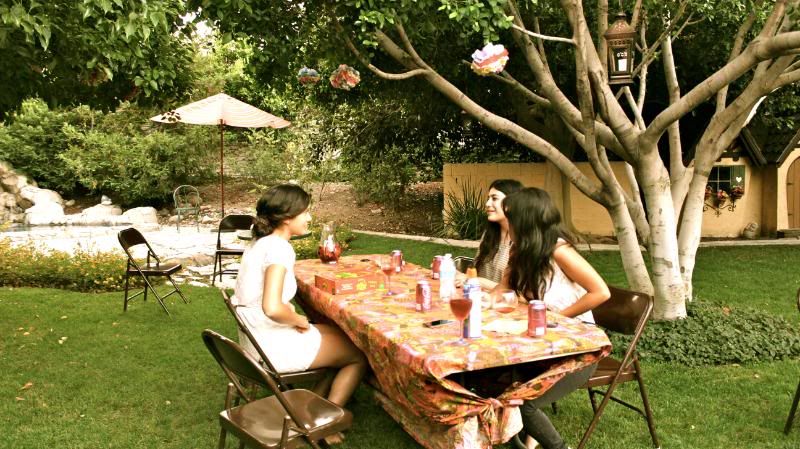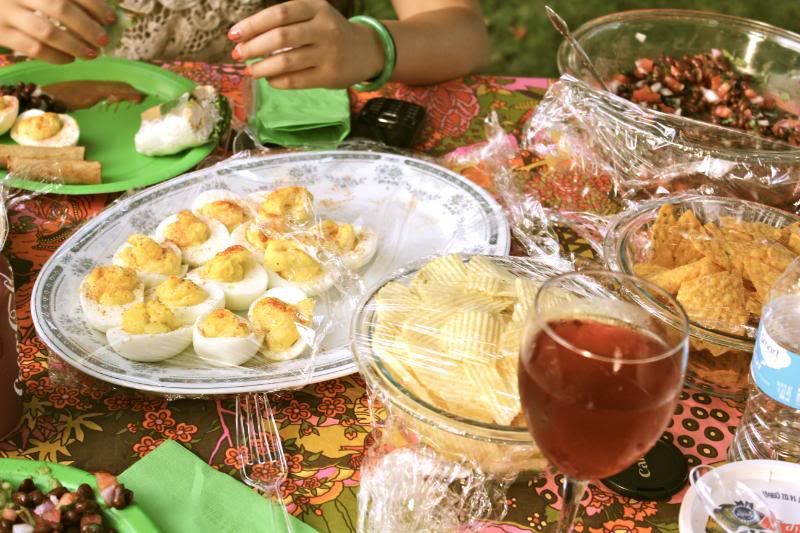 Nature's table! Our thighs were burning from squatting :)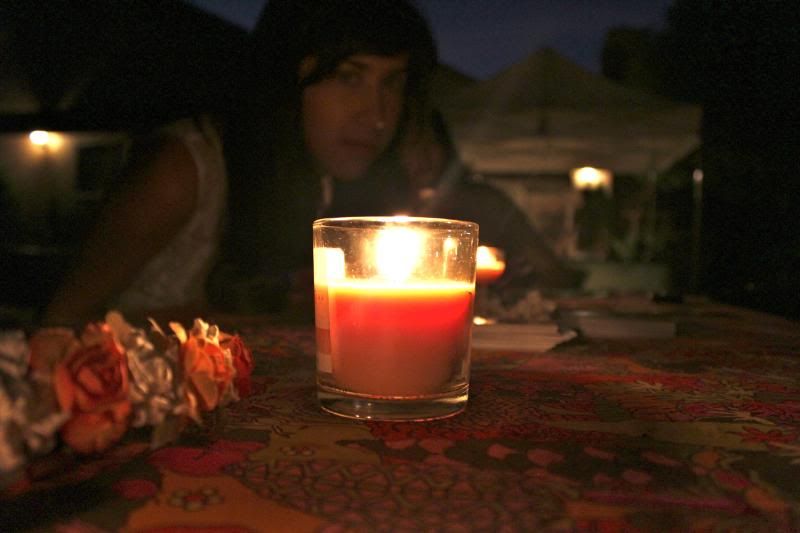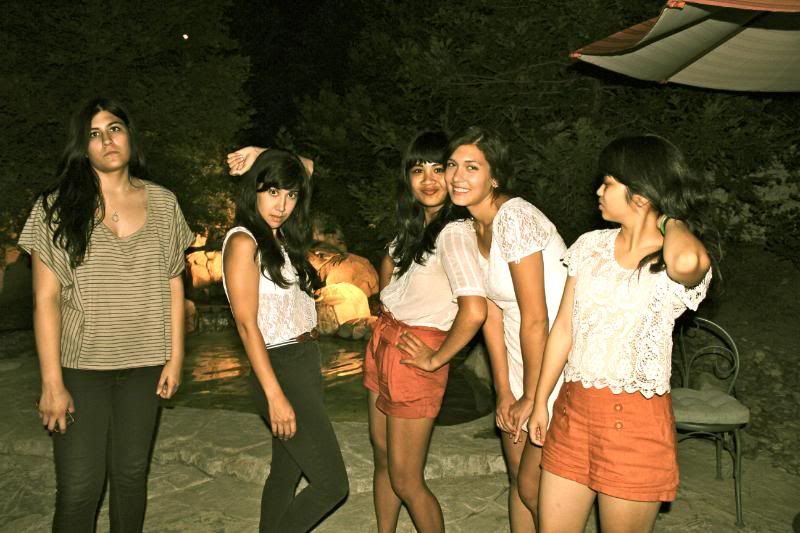 Apples to Apples by lamplight!
Summer Sangria
1 small jug of Carlo Rossi sangria (you can use 2 bottles of red wine if you like it stronger, but for summer I like it less wine-y)
2 large oranges
2 lemons
2 limes
3/4 cup strawberries, sliced
1/2 cup sugar
1 1/2 cup chilled ginger ale
double (or triple) shot of cherry rum
Pour sangria/wine into large pitcher. Cut one orange in half and squeeze the juice from the half. Cut the rest of the orange into circle slices. Do the same with the lemons and limes. Add sliced strawberries, sugar, and rum (I threw in a few blueberries too). Put in fridge for at least two hours to let the flavors marinate :). The chilled ginger ale should be added right before serving so it's still fizzy.
(If you don't like red wine, use white wine, still use oranges/lemons/limes, but try different fruit additionally, like peaches, apples, grape juice. Fruit selection is really up to you!)
Cleaning up to "Absolutely Cuckoo" by the Magnetic Fields
Check out the post below for my first ever CLOSET SALE!