The dressing rooms at Madewell are actually white, but this is a lyric from Ooh La La by Faces. Listen to it as you peruse the blog post. Or, just listen to it. 'S good. I went to another event there-- my second-- this time for a blogger event hosted by Tammy of
Lemons, Avocados, and the Bay
. Super fun, with a sweet little discount of 25% off of purchases of 125$ or more, as well as sweet treats from
Frosted
in Long Beach. It's the first time I'd ever heard of it, and let me tell you it is simply delicious. They had red velvet/cream cheese and royal white/salted caramel buttercream hi-top cupcakes which are really cupcake sandwiches with frosting middles. Salted caramel anything is my weakness. One of them, at least. I have many. (I still have a backlog of posts to create from weeks and weeks ago. Including wedding posts and crafting and DIY goodness!)
Anyway, I gathered my old American Apparel coworkers and drove out to South Coast Plaza for the event at the Madewell where my little baby sister works. All of the pictures were taken by my coworker Kaity of
Kaity Deerly
. Check out her blog. It's dreamy.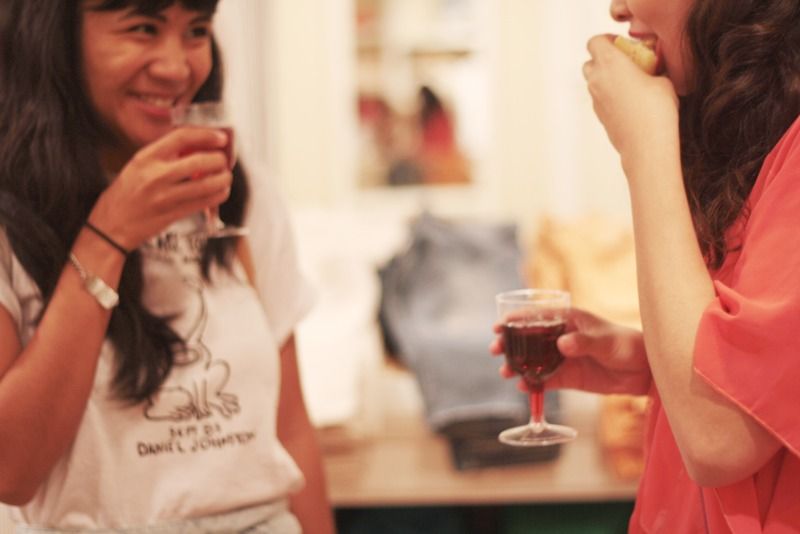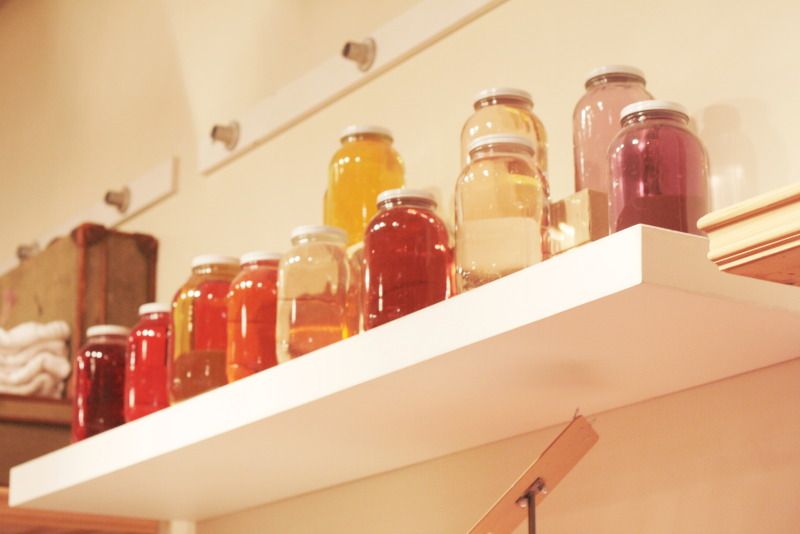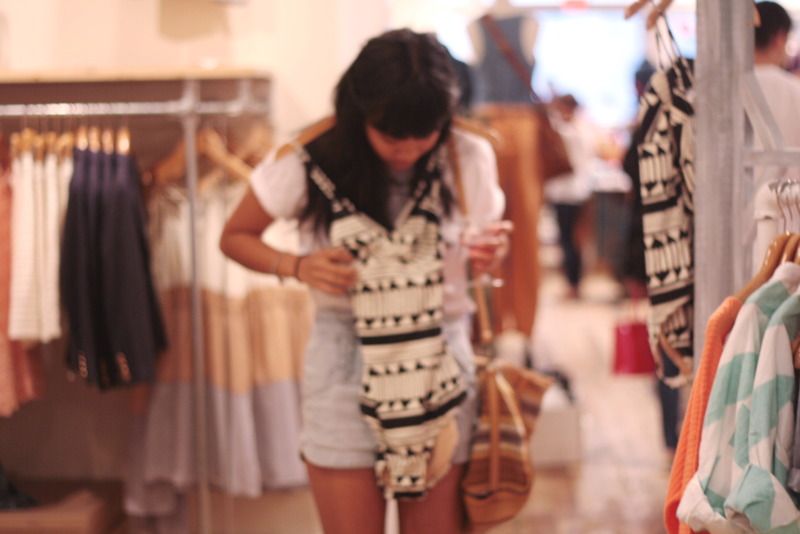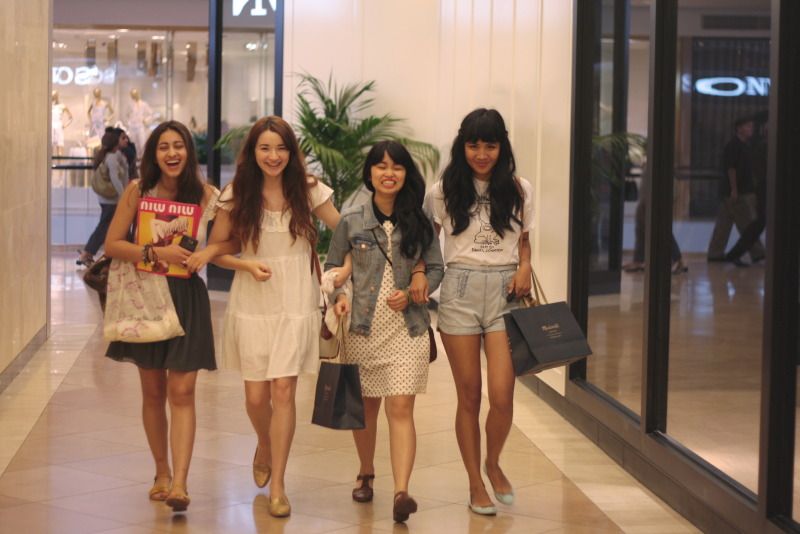 Afterward, I took 'em to good ol'
Alta Coffee
in Newport. We didn't get any digital shots there, but we did manage to take some out in the neighborhood around the cafe.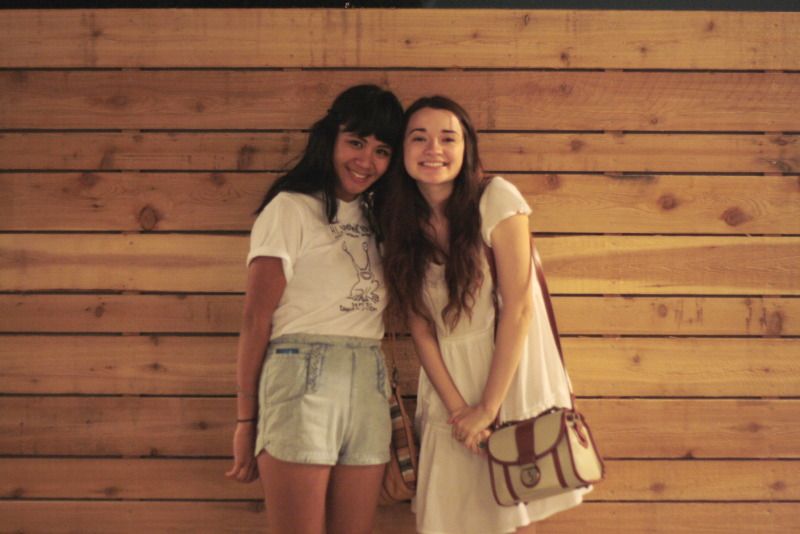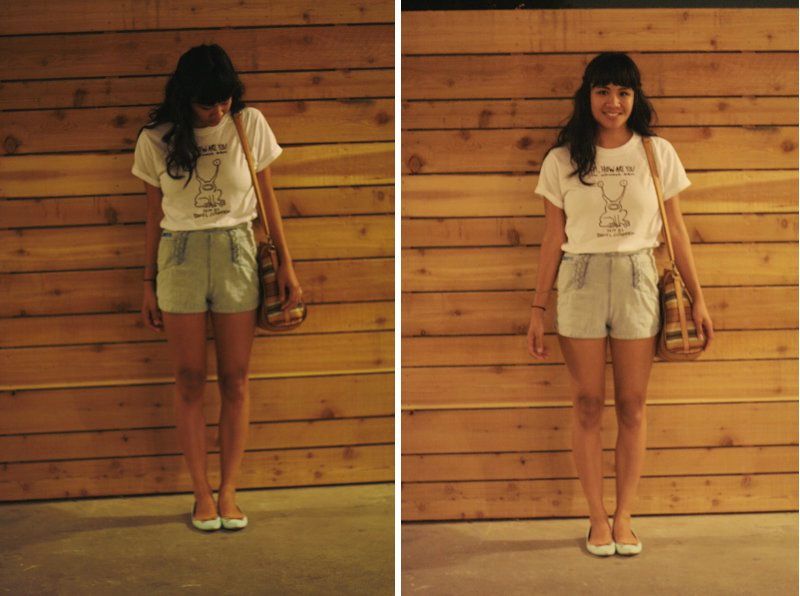 p.s. I love Daniel Johnston!
Daniel Johnston t-shirt from Etsy
old old old high-waisted braided denim shorts from UO
mint green bow flats from Zara.com
bag from F21
ID bracelet from when I was about 6 years old
Here's a cute fan-made video to the song.