So here you have it; lately I've been listening to female artists--which is rare for me, so this playlist is a girl-powered one, but definitely not in a Spice Girl (grrrl-power) sort of way. In a cute sweet wallflowerish sort of way, for the most part (with the exception of Karen O). In a me way. Please give more suggestions for girl musicians; I'm pretty limited at the moment.
Chan Marshall
The third song on the list is cute, and I love Cat Power. Not really sure who the other girl is. I also wanted to put "Running Up that Hill" and something Joanna Newsom--most likely "Good Intentions Paving Company"--but lala didn't let me. Jerk. Oh, and J, Priscilla Ahn is the one I thought Erin reminded me of. If you look her up on lala it just reaffirms my comparison (I learned how to play "Dream" and "Wallflower" years ago. I don't really listen to her much these days though). :)
In other non-music-related news, I cannot wait for the
Aimee Bender
reading at school next month. Click on her name to go to her website. It's pretty neat and has some of her stories on there for you to read. I need to have her sign my copy of
Willful Creatures
!
Priscilla Ahn
Jenny Lewis
Zooey
Binki Shapiro from Little Joy
And this Pixies cover by Emmy the Great was on top of the list of girl music I've been listening to lately, but alas, not to be found on lala.
Emmy the Great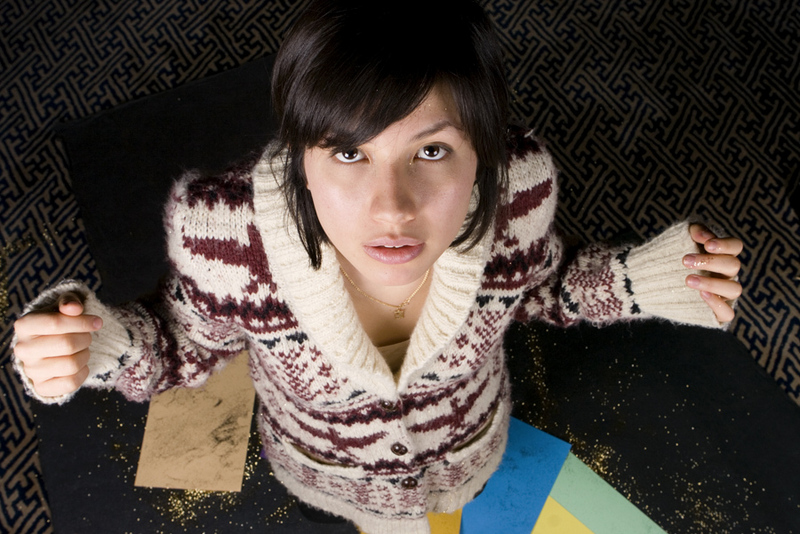 And ending with something non-girly, but very much lovely and wonderful.