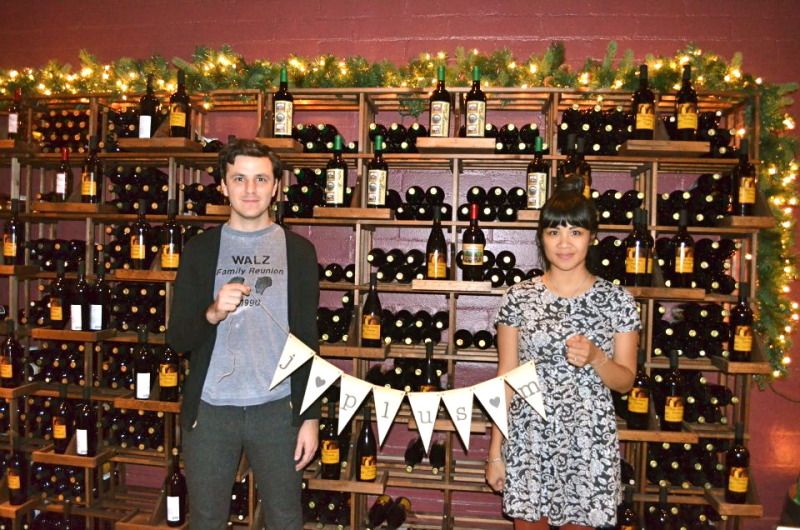 So last Sunday was our engagement party! It was great fun and a first for our mothers to meet. I love both of them! :) Anyway, we got to find out how wine was bottled and did everything ourselves with very little mess-ups. Afterwards we tried to go to the MIssion Inn in Riverside to see the Festival of Lights with J's nieces, but it was insanely packed so we walked around for two seconds before opting for Caramel Apple Spices and Salted Caramel hot chocolates at Starbucks instead.
Outfit details:
Forever 21 dress
American Apparel tights
Aldo desert boots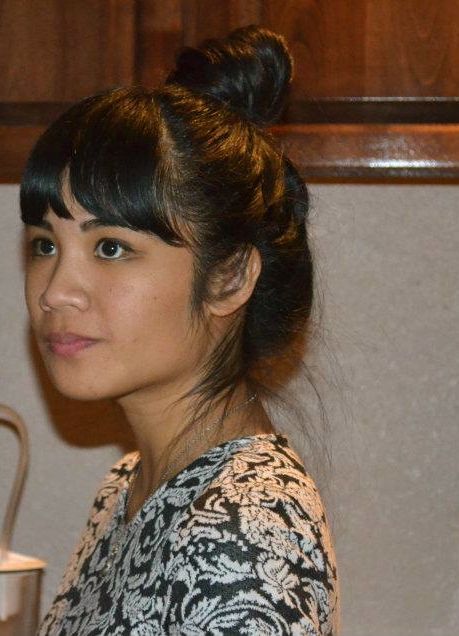 Filling the bottles (after a two-step sanitizing process) with wine for our wedding in March.
My brother's girlfriend, Phung, corking the bottle.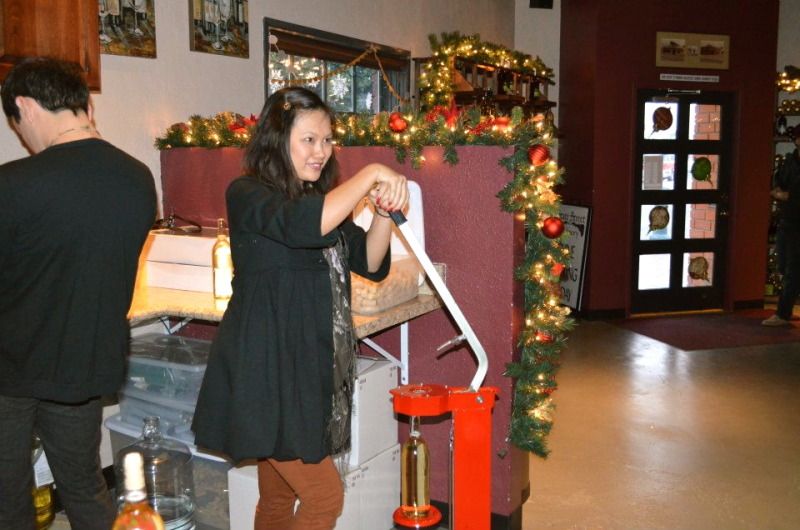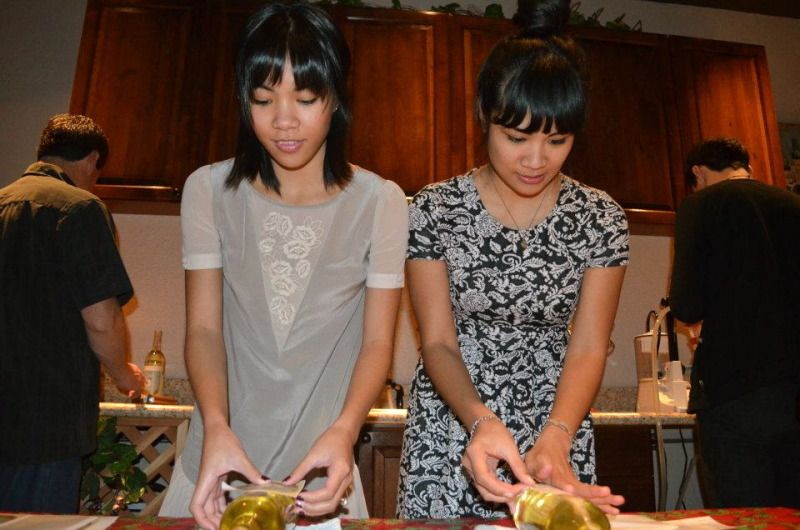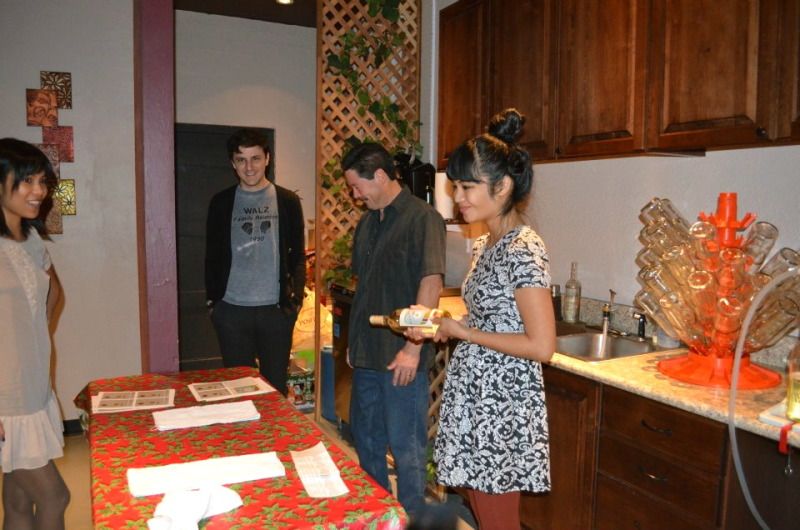 Putting the foil on top. This was a scary hot shrink wrap contraption that was my least-favorite part of the process, but interesting nonetheless.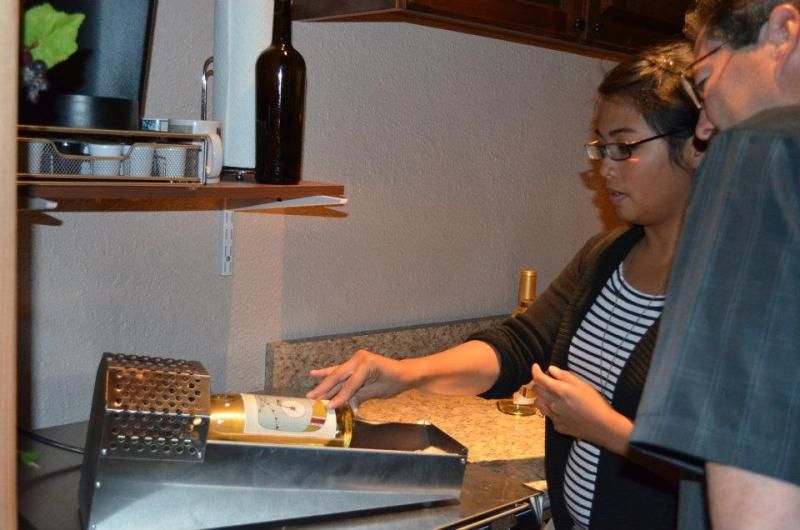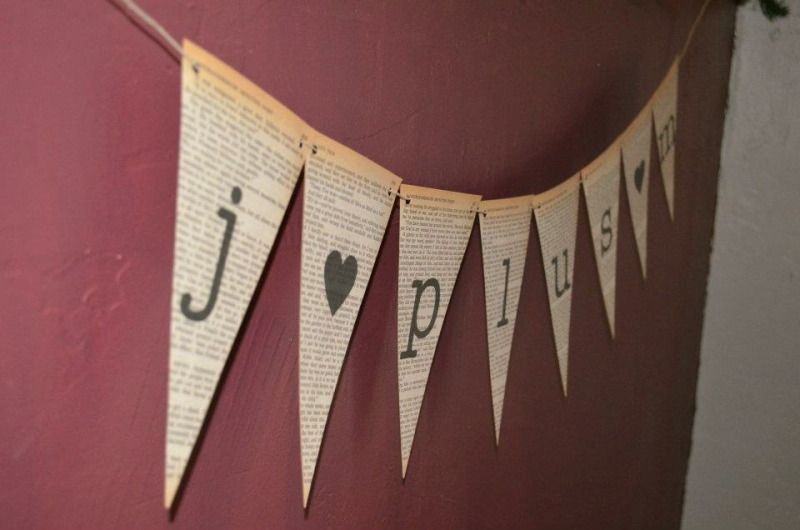 Sisters!
You can't see, but I glued vintage buttons onto the scrapbook and it came out great. I also printed the pictures with white trim (on the cheap at Costco, but great quality) and got photo frame corner adhesives at Paper Source for that vintage look.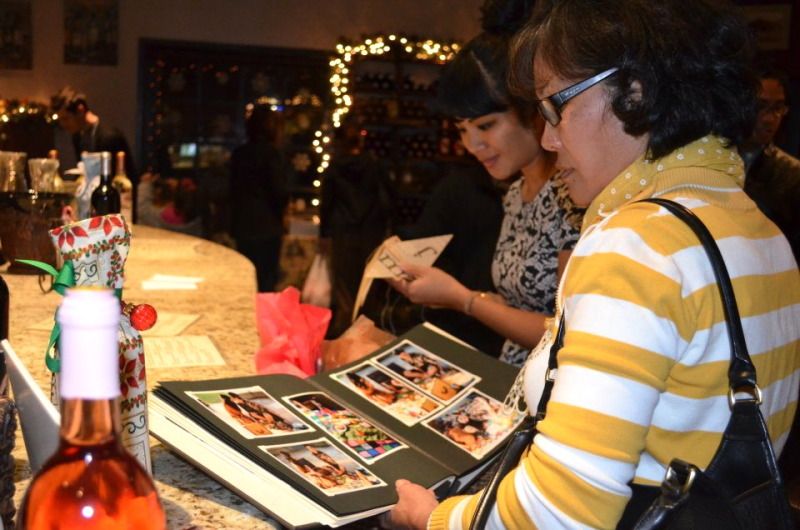 Beautiful mamas!
Finally, I leave you with the most amazing and hilarious picture of the evening, made possible by the dork queen, Parker. You know which one she is.