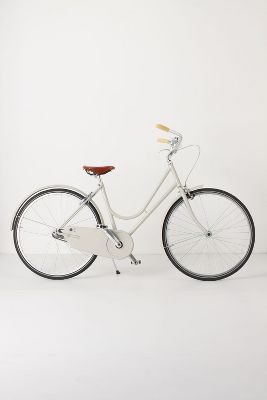 I wonder how many blogs start off that way. Well whatever the number, you could add one more to that. Or at least, you could have.
In any event, today I watched
Julie & Julia
because I adore three things about it: Amy Adams, Meryl Streep, and food. The movie made me want to do three things as well: eat Julia Child's
boeuf bourguignon
, cut my hair short like Amy Adams, and reinvent my blog. I'll have to make due with the third option for now, as it marginally runs into my sort-of New Years resolution. It's not really a resolution so much as the motivation of an opportune time to start the blog up again; new year, new blog, new issues-- new life almost.
All this newness deserves some attention, so I'm going to make this first entry a boring and banal update of the changes in my life as of late. (Don't worry, this won't be a trend, I promise.)
My hair is short for the first time in, oh, six years, I'd say.
I'm currently in a long-term relationship (lasting triple my previous record of three months). It's a different experience for me and I like it, I think, for the most part. More involved than I would have guessed, but I find myself wanting to put in the effort; unlike all the other short-term times before.
The house I grew up in, the infamous house on the hill, is being sold. I just moved out two days ago, and it's sad business. I didn't think I would be sad, but I've been surprising myself with... myself lately. Who knew? I guess you can have some semblance of nostalgia for a time/place that wasn't necessarily filled with all happy times, no?
I'm in the MFA application process. It's harrowing and tedious and

expensive

. I'm expecting good things, though. Portland, here I come, hopefully. I haven't wanted to say it out loud so as not to jinx it, but screw it. It's out there now.
I plan on eating better, and exercising. No, really. I also am going to start cooking. NO, REALLY!
I will also write every day. Not always here, to you readers, on this blog. But I'm a writer, dammit. I need to do writerly things.
And to be realistic, I'll try and fit in more leisure reading, so... say one new book a month. Any suggestions? Also suggest music and films, please. I've been so enraptured by Glee I haven't exposed my cd player or iTunes to anything else for the last month.
I'm in the market for a bicycle. I want a retro/vintage looking one that doesn't cost an arm and a leg like this one from Anthropologie, because, well, I wouldn't be able to ride it after purchasing it, now would I?